Went and saw Troy with the info crew on Saturday night. I mean, we only had to sit out 3 sold out showings of it until our 10pm showing. But, it was a good movie. Not knock your socks off like Gladiator was the first time you saw it (or every time in my case). But, it was a very good story. It makes me want to read up on the mythology of it this summer. I think that is one of the things to add onto the list of things that I want to do this summer. But, yeah… Good movie. I'm sure that I'll end up purchasing the movie when it comes out. No night is complete without some pictures of the event of the night… or us screwing around in Starbucks. I mean, is there really a difference? I would like to think not.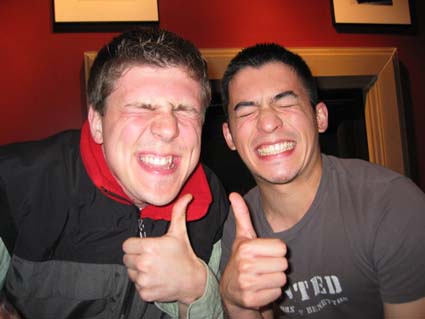 How was the movie? Yeah? That good? Wait, you haven't even seen it yet. You are still at Starbucks waiting to see it.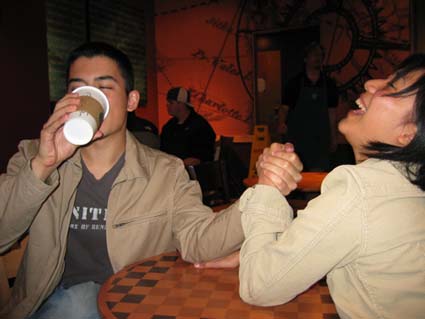 Yeah, that's right!! Trotter is drinking his mocha and kicking Kathryn's ass in arm wrestling. See, just look at how HARD Anthony is trying!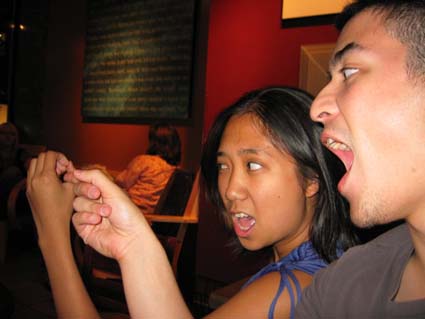 Yeah, you thought Iraq was 'Shock and Awe'? Well, think again! Just look at this, Trotter is trying to make his move… not while I'm around he's not!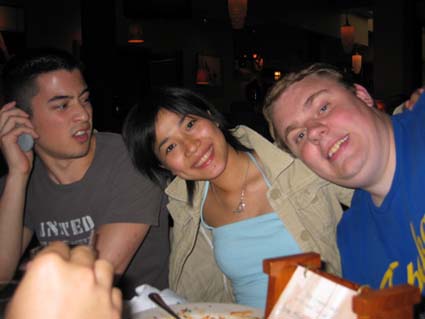 Yeah, um, just look at this pic… the feeling is mutual, I'm sure… hah!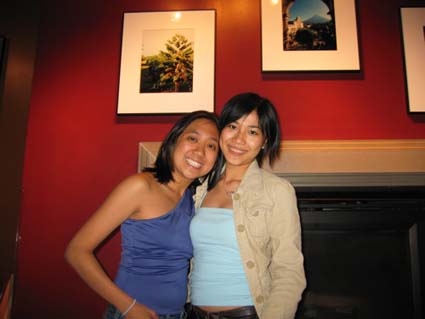 This wall was 'cute' according to Jamie. So, what do you do? Well, you put up two cute girls and take their picture in front of the 'cute' wall.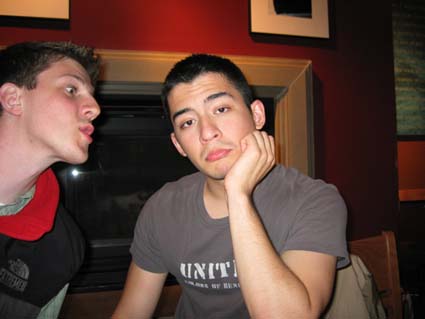 Ok, so I was feeling the need for man love and it was caught in this photo. Damn. I really need to watch out for that.

To make up for the above picture I took a lady in each arm. I mean, that is why God gave us two of them. One arm for each lady!